Case Study 1
#GP30 Campaign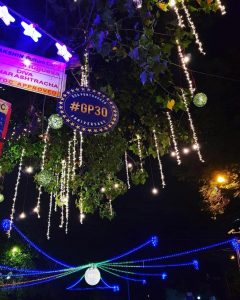 #GP30 Campaign was conceptualized and carried out by BHeard for the iconic Goa Portuguesa restaurant to mark their 30th anniversary. Goa Portuguesa is a multiple award-winning and one of India's best seafood restobar in Mumbai. To kickstart the campaign, we came up with #GP30 which was used across all platforms for promotions. Our social media team curated content in the form of stories and videos keeping the essence of Goan and Portugal cuisines. #GP30 contest was conducted on the restaurant's social media platforms which received a whopping 400+ entries on Facebook/Instagram and generated mountainous 2 million impressions on Twitter.
Furthermore, BHeard organized a Bloggers table at the restaurant with Mumbai's top food bloggers to review the restaurant's new food menu and their signature cuisines. With this, the social media and review platforms were bombarded by mind-blowing stories and positive reviews. This PR stunt was thought & executed flawlessly by BHeard which resulted in the whole event being covered in Maharashtra Times/ Mid-Day/ Hindustan Times & DNA.
Case Study 2
Fittest at 55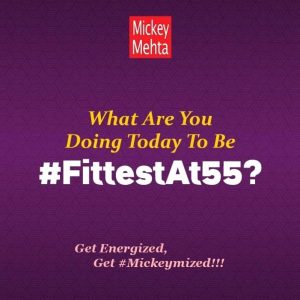 Fittest at 55 campaign was ideated and executed by BHeard for Dr. Mickey Mehta, India's leading holistic health guru.
Dr. Mehta had capitalized on the longstanding tradition of offering special discounts equivalent to his age, to inspire and encourage fitness among Mumbaikars. The purpose of this campaign was to drive memberships to Dr. Mickey Mehta's 360º Wellness Temples on the occasion of his 55th birthday. We set the ball rolling with Dr. Mehta's live on Facebook. This was followed by an inspirational series which showcased the importance of fitness and wellness via Pictures, Videos, and Boomerangs. Throughout the campaign, we cooked content which highlighted the importance of nutrition and fitness. We collaborated with consumer brands that are closely associated with health and organic foods such as Godrej Nature's Basket and Peace Chocs from Wockhardt Group which further boosted the reach of the campaign. To galvanize more multitude towards the Fittest At 55 campaign, we conducted a #WelfieContest which aided further engagement on social media; it gathered 4 million impressions across Dr. Mehta's social media platforms. The campaign got featured on social media content curator Social Samosa
Case Study 3
GSBR Trip Advisor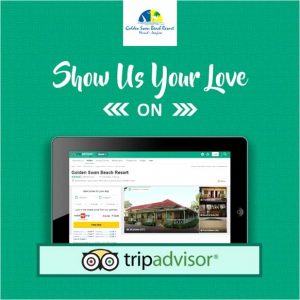 GSBR is a dreamlike beach resort at Murud near Mumbai.
Murud has been a lesser-known holiday destination for people of Mumbai/Pune vis-a-vis Alibaug due to which the our client's ( a fine beach resort) ranking suffered on Trip Advisor. The key objective of the campaign was to highlight the historic and fun aspects of Murud in order to put the spot back on the map. We at BHeard crafted a strategy which aimed at elevating the position of GSBR on trip advisor. A massive campaign was propelled on Facebook and Twitter which specifically targeted the youth of Mumbai. We strategized to showcase Murud as the ultimate weekend getaway for all the youngsters. High-quality pictures and thoughtful content were curated around the historical aspects of Murud. Techniques such as Email marketing and SMS marketing were used to get more reviews from guests on Trip Advisor. Live feedback was shared with the management team so that actionable points could be taken back on the customer's feedback. All of this led to a jump in the resort's ranking from No.3 to No.1 on Trip advisor within a span of 5 Months of work.
Case Study 4
Radisson Blu
#RomanticRadisson Campaign was devised and executed by BHeard for the iconic Radisson Blu 5-star property in Goa. The objective was to establish Radisson Blu as 'The Ultimate Romantic Gateway" in Goa for all romantic duos and destination weddings. The campaign was launched in early Feb which is considered to be the most romantic month of the year. We started off by curating a series of pictures and videos which highlighted the romantic elements and Portuguese architecture of the resort. User-generated content was used on the platforms which simulated the stay at Radisson Blu.
Furthermore, #RomanticRadisson video done by BHeard helped gather more traction on the resorts social media handles , with the contest receiving a staggering 650+ entries on Facebook/Instagram and generated 1 million+ impressions on Twitter. A lead generation campaign was further launched on facebook for destination weddings in Goa. This directly impacted the resort's business with incremental bookings from couples and wedding planners.